About The Human Society
Dogs are often far more intelligent than we realize, and Paps has taken this to a new level. Thanks to time spent in front of a television he can read many human words, and understands a lot about human technology. This gives him a special perspective in his dealings with humans.
As a show dog Paps is treated well, but there is a gap between him and his human pack. One day he misreads a sign, which suggests a way to bridge this gap. This begins a perilous quest to become human by gaining entry to The Human Society building.
Told mainly from the perspective of dogs, canine intelligence is featured in a journey from dog shows to puppy mills and beyond. As with life, The Human Society is part drama, part humor, and is a revelation about the human-canine relationship.
Purchase The Human Society
---
The Human Society is available in trade paperback or eBook at these and other vendors:

Amazon Kindle or Print
Apple Books
Barnes & Noble Nook or Print
Kobo
Scribd
Smashwords
Your local library may have The Human Society, but if not you can suggest it to them!
Available through most library catalogs.

Library of Congress Control Number: 2020911837.
ISBN-13 : 978-0978560058
Paperback : 208 pages
Dimensions : 5.5 x 8.5 inches

About the Author
---
Bill lives in northwestern Pennsylvania with his family and pets. He is an Edinboro University of Pennsylvania alumnus, with a Bachelor's degree in Russian Language and many years of experience as a computer programmer. He is now retired and writes full time, weather permitting.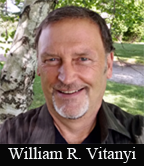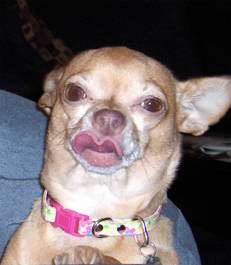 He has written several books, numerous articles, and also designs Android apps.
In 2008 he won an IPPY award (humor) for The Official Guide to Office Wellness.
Of writing, Bill says organization is important. One day he hopes to attain this, but until then he will either wing it, or outline with a passion.
Probably both.
On writing The Human Society, Bill was inspired while driving past the Humane Society, and by his Chihuahua's uncanny ability to influence human behavior. It was as if they could hear each others' thoughts.
Wait...who said that?
Connect with Bayla Publishing
Connect with William R. Vitanyi
Follow @vitanyi
Vitanyi
To contact the author send email to: Contact William R. Vitanyi
Papillon Dog In Fiction
---

Incorporating canine characteristics into a novel requires an appreciation for how dogs think, act, and behave. When the main character is a Papillon, certain traits are a given. So why a Papillon? Author William R. Vitanyi offers details in this article.
---
We are a participant in the Amazon Services LLC Associates Program, an affiliate advertising program designed to provide a means for us to earn fees by linking to Amazon.com and affiliated sites.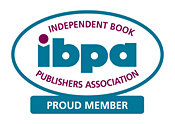 © 2021 Bayla Publishing LLC